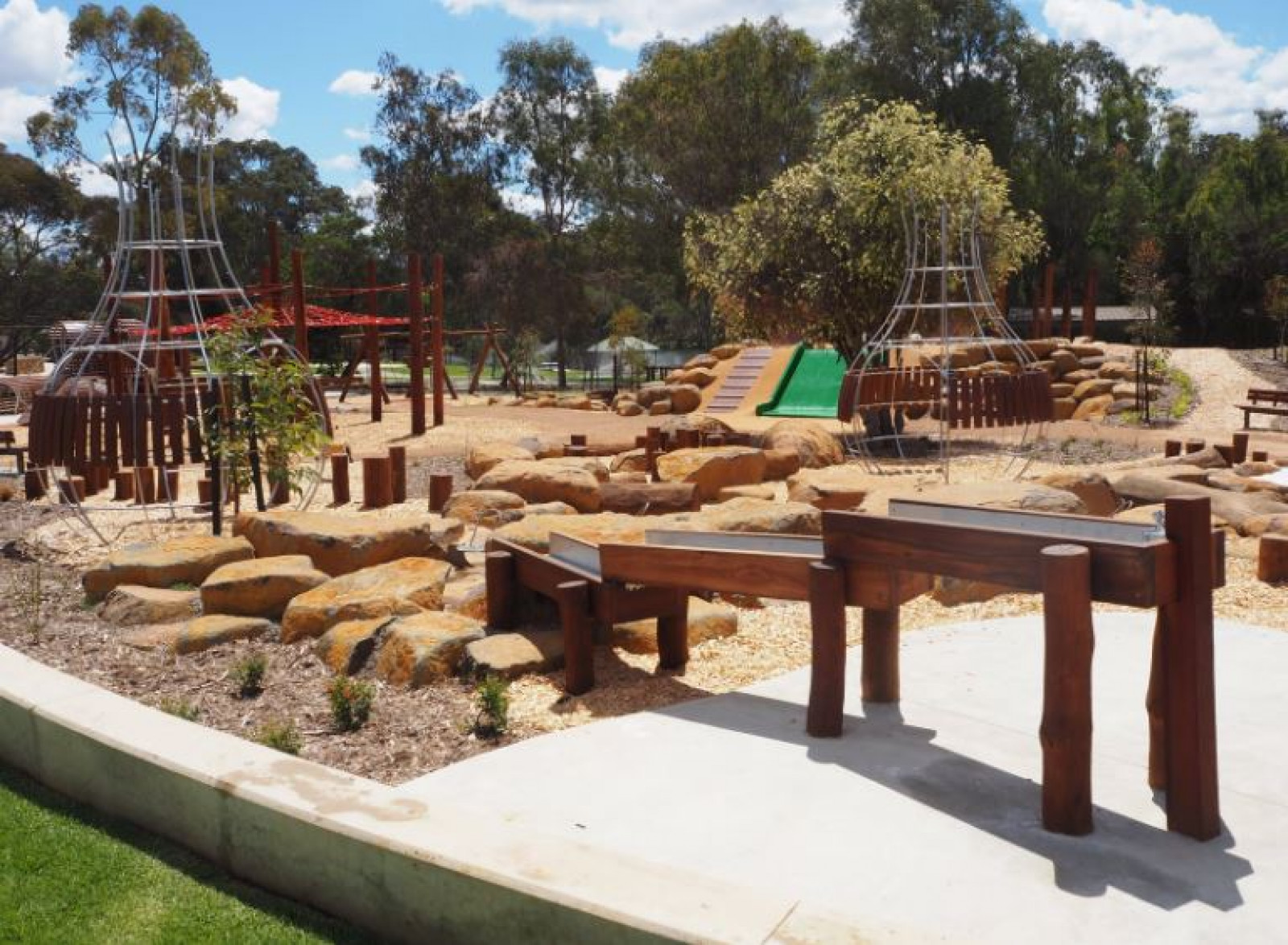 Hotham Park provides a picturesque open space for adventure, relaxation, activities, and eating - all in one location along the river. Enjoy the natural beauty and purpose-built picnic or BBQ spaces while the kids are playing. Alternatively, delicious meals and drinks are available at the 124 café, which has outdoor seats overlooking the play area's action.

The park area is crammed with heavy-duty, wooden play equipment designed for fun and learning, including a flying fox, great for both older and younger children. While the kids are playing, you can't help but notice the breathtaking scenery of rolling hills and shimmering river water. Swings, slides, rockers, a climbing boulder, a huge netting, rocks, stumps, ropes, and some water play round out the experience.

At the park's popular skatepark zone, older kids will have more fun with skateboards, bikes, and scooters. BMX riders can also use the pump track, which contains swooping, twisty bends, and hills.